Do not think so, dreams and dare to guide your business in IP telephony Servers + Voipswitch; a practical system, profitable and guaranteed.
The tools are endless VoipSwitch. So, both you and your customers and suppliers may use them without any problems.
If you decided to own your own business IP telephony VoipSwitch SERVERS; this is where your training begins.

At your disposal Variety SERVERS Multiple voice channels
El ServerVoIP AMD Athlon™ Dual 2.3 with VoipSwitch 2.0.0.980
This server serves to 50 Voice channels
AMD Athlon Quad 2.3
Softswitch 100 Voice channels
AMD Athlon Quad 2.3
Softswitch 200 Voice channels
AMD Opteron Octo 2.4
Softswitch 300 Voice channels
AMD Opteron Octo 2.4
Softswitch 500 Voice channels
Intel Xeon® E5520 – 8 cores
Softswitch 1000 Voice channels
The Administration VoipSwitch the perform the Server from any device with Internet access via remote Desktop (RDP).
All our servers are Physical and Dedicated. Our data center is in Strasbourg (France) and St. Louis, Missouri (USA).
The Servers They are handled user and password. And you can change your password and send it to restart as many times as you want.
What is the Server VoIP Switch?
Property Manager

Dispose of VoIPSwitch Manager (VSM), VoIPBox y VoIP Tunnel for you to check the correct operation of its platform calls.

Management modules

Destinados a Distribuidores o Resellers, Customers and Suppliers for control and touch from anywhere in the world to project their services.

Control Panels

Suitable for managing your server by Web (VSC), monitoring of customer calls and multi-generation VoIP services.

Softphones for Communication

Included in VoipSwitch customers to make calls to landlines and mobiles from Pc2Phone o Vippie their friends s, family and contacts.
What generates its Business VoIP?
Coverage and Market Expansion

It has the facility deposit in new market niches around the world to offer their voice IP communication services.

Customers and Suppliers Unlimited

It may have a user base loyal to their services and a portfolio of suppliers working at his provision.

Mass distribution VoIP

Through its red de Distribuidores o Resellers it will be possible to reach all markets providing minutes for VoIP calls.

Economic income

I win a lot of money the sale and distribution of minutes to its customers and resellers; also for all the services you offer VoIP communication.
Discover software used by large telephone companies to sell home phones minute, fixed and cellular or mobile in the world using INTERNET
Windows Server

Windows Web Server 2008 with operating system in their own language.

Softswitch VoIPSwitch

VoIP platform key-in-hand to manage IP telephony.

PBX module

Management and marketing services Call Center.

Clientes Wholesale-Retail

Both business and individuals for selling VoIP minutes.

IP Carriers Suppliers

Voip providers to create A-Z termination rates and retail retail.

Resellers VoIP

to distributors or revenderores 3 levels for resale of minutes.

VoIP Portales

History consultation on consumption, calls, balance, rates, refills, etc.

panel Rates

Module to modify, create and assign your customers VoIP rates.

Panel Control Web

Manage server from a site with secure connection (https).

IVR - Calling Cards

VoipSwitch IP telephony calls and card access number (DID).

SMS, Chat, DID's

Messages, chat and virtual numbers using VoIP telephony.

Gateways - Troncales

Equipment Connection, adapters and / or trunks to operate IP networks.

CallShop

Software to control charging call booths and / or locutorios.

Control Calls

Monitoring window connected calls, failed and standby.

Online payments

Electronic payment methods to set in softswitch.

Billing

Issuing invoices and billing for customers and suppliers.
VoipSwitch platform, all-in-one to create your company VoIP phone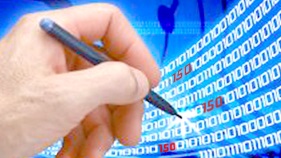 Without being Technician, Knowing specialist or Codes

VoipSwitch is very easy and intuitive, it fits your needs and is handled without complex terms.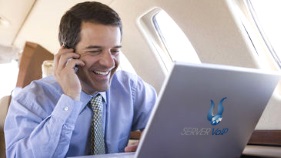 Manage your VoIP Company
From anywhere and anytime; from your PC, Laptop, Tablet or Smartphone.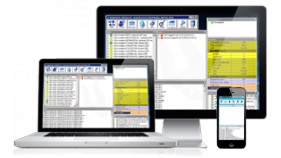 Monitor your calls Platform
And you know who is connected and / or disconnected from your VoIP service.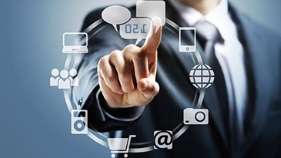 Sell ​​VoIP Minutes and Toll Free Offer
Its customers include promotions, minute plans and other offers VoIP services to potentiate.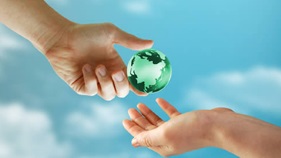 Secure Your Network Client, Suppliers and Distributors
Commercial strategies to expand its business internationally in the VoIP telephony service.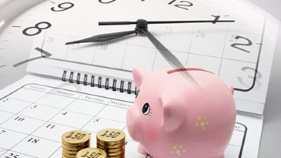 Generate income

Daily, weekly and / or monthly causing their customers to call at all times.
The VoipSwitch platform It lets you create 3 Resellers or Distributors levels of minutes so you can expand your business in any country in the world, with the best profits and its own sales panel.
Your Server is your telephone company and work with VoIP Voipswitch it allows you to:
Offering its customers free calls between them and bill them in real time.
Use several SUPPLIERS (routes) of VoIP minutes while.
Having distributors / RESELLERS: reseller III, reseller II y reseller I.
MODULES Voipswitch software to sell MINUTES Customer, VoIP providers and Distributors
VoipSwitch module: Resellers (VSR system)
VoipSwitch module: Portal (VoIP Clients)

Your customers can check the balance, refills made, dialed numbers, change password and check your call details (CDR).
The Portal allows:
Choose one of 4 Color designs available blue, silver, gray y orange.
Edit the portal Choose with VoipSwitch information your company.
Choose the language between Spanish, English, French, Italian or Portuguese.
VoipSwitch module: VsPortal (Version 1.4.3.1)

It is a module to check the balance, refills made, dialed numbers, change Password, obtain call detail (CDR) and more options for customers in Macromedia Flash.
Your customers can choose from Spanish, English or Arabic.
VoipSwitch module: Panel de Control Web (VSC)

It allows manage the server from a página web, using a secure connection (https).
VoipSwitch module: VoIPSwitch Manager (VSM 1.9.4.0)

For manage the server. Here you can:
Create customers, resellers, providers, work in the dial plan, develop and automate invoice sending, review call history, Statistics, payments, change passwords, check your income, Repair Database, etc.
VoipSwitch module: Panel Supplier (VoIP)

It is used on clients You do not have an online charging system which it helps to know the amount of minutes used; generally it is used in suppliers who use equipos fifth.
VoipSwitch module: VoIP Tunnel

Necessary for the operation of Pc2phone y Vippie in the platform version VoipSwitch 2.0.0.980
VoipSwitch module: CallShop

Software pricing for VoipSwitch platform is provided to customers who do not have systems to monitor calls.
VoipSwitch module: VoIPBox (IVR, Calling Cards)

It Enables IP telephony service VoipSwitch customers anywhere in the world, who must make a accession number (DID).
If this number is the same country from which you are dialing the customer, a local call will cost, to try this service mark the 0012532421076.
VoipSwitch module: Online Shop

It is a system online payment It works with various payment processors. It allows payments with credit cards, Paypal or other forms of electronic transactions.
VoipSwitch module: Callback

It is a method to make international calls at low cost, VSPortal your customer enters the brand and from there to the number where you want receiving a call and destination number.
VoipSwitch module: Codecs

The server works with VoipSwitch SIP and H323 also supports: G729, G711, G723, GSM.
VoipSwitch module: Pc2Phone y Vippie (Softphones)

All softphone using G723 codec, GSM and G711

Including a PC2Phone model and Vippie you choose, It is set up and ready to work with your server only and should customers only enter login and password. For additional models $25 c/u.
This is what makes your telephone company its Business VoIP:
Servidor Windows Server 2008 R2 SP1
physical dedicated server located in the US or Europe DataCenter installed Windows Web Server 2008.
The server is designed to enhance telephone services based storage, functionality and development.
Plataforma VoIPSwitch Software PBX
Full VoipSwitch platform to manage calls, customers, providers, dealers, rates and services of your VoIP company.
It includes module to develop services PBX telephone exchange with VoIP.
A COMPLETE SYSTEM - MANY
BONDS

:
Act fast and get these awesome BONUSES (For its Brand)
Bonus #1

- Backup Service
We have automatic backup of your database VoIP. Information support each 24 hours. You can set the time and backup parameters VoipSwitch platform.
Bonus #2

- VIP Membership Videos
Receive VIP membership HD video tutorials on the absolute management platform. Login with username and password. You can see them again and again to become expert VoIP.
Bonus #3

- Technical support
technical and personalized assistance on the management or configuration of software tools VoipSwitch. Support is what makes Skype, Teamviewer or email.
We wonder how fast you invest in a Server
Imagine and Are you ready to invest in a server
Sorry concern whether today you are ready to invest in a server
Sie7e Secrets
ENTREPRENEUR successful for Create his own
Enterprise VoIP Telephony Internet...
Your information is 100% safe with us and will never be shared.
© 2008 - 2018
ServerVoIP.com
All rights reserved